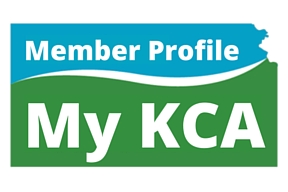 My KCA focuses on KCA members, their paths into Chiropractic and how they utilize association products and services to support and enhance their practices, promote the profession, and improve the treatment of their patients. 
Dr. Dave Engelken, Full member
Wichita, Kansas
Why did you become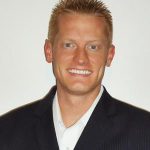 a chiropractor, andhow long have you been practicing?
My dad was a car mechanic and when I was 12 years old, a car fell off the lift on top of him and was in terrible pain for months afterward. His last resort was going to a chiropractor and happened to take me with him. After his first adjustment, my dad was able to walk out of that office pain free. That was the day I knew I wanted to be a chiropractor. My journey to becoming a chiropractor began young, and I have been in practice since graduating in 2008 from Parker College of Chiropractic.

What is your favorite thing about being a Chiropractor?
My favorite thing about being a chiropractor is being able to see the smile on people's faces when I can help alleviate pain from their lives; helping others live their life to the fullest potential. Being able to exceed someone's own health expectations is a personal goal of mine with each patient. 
Are there any other DCs in your family?
I'm the only one.
Who inspires you?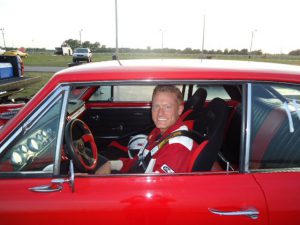 Early in practice I was really into chiropractic philosophy so I looked up to Billy Demoss, founder of Cal Jam. I could go on for days about every chiropractor that has influenced me and inspired me along the way. Locally one of my mentors and long-time friend is Dr. John Wheeler. It's always nice to have a colleague to bounce ideas or questions off of.
Tell us about your hobbies and interests:
With my father as a mechanic, I grew up involved with cars and boats. My family has been drag racing since I was young and I enjoy the adrenaline. We have competitively raced drag boats, cars and motorcycles since I could drive. Spending time with my family is also very important to me. We love being out on our pontoon boat and being outdoors. My wife Lacey and I have been teaching our almost two year old twins, Ethan and Ella, how to fish and swim and that has been pretty entertaining lately.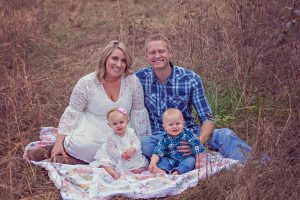 Why is membership in KCA valuable to you?
Being able to network with other doctors and being around like-minded individuals has been a plus. Chiropractors are just a different type of person, we look and think about things from a different perspective than most people. I also love the "this week with the KCA" emails to keep me informed with what's going on in the state.
Anything else you would like us to know?
I feel like chiropractors today as a profession have a bigger opportunity than ever to help humankind. The opioid epidemic has a lot of people concerned for good reason and I think that's a great example that we, as chiropractors, are being underutilized. The potential for growth in our profession has always been there, we just have to focus on what we're for, and not what we're against.